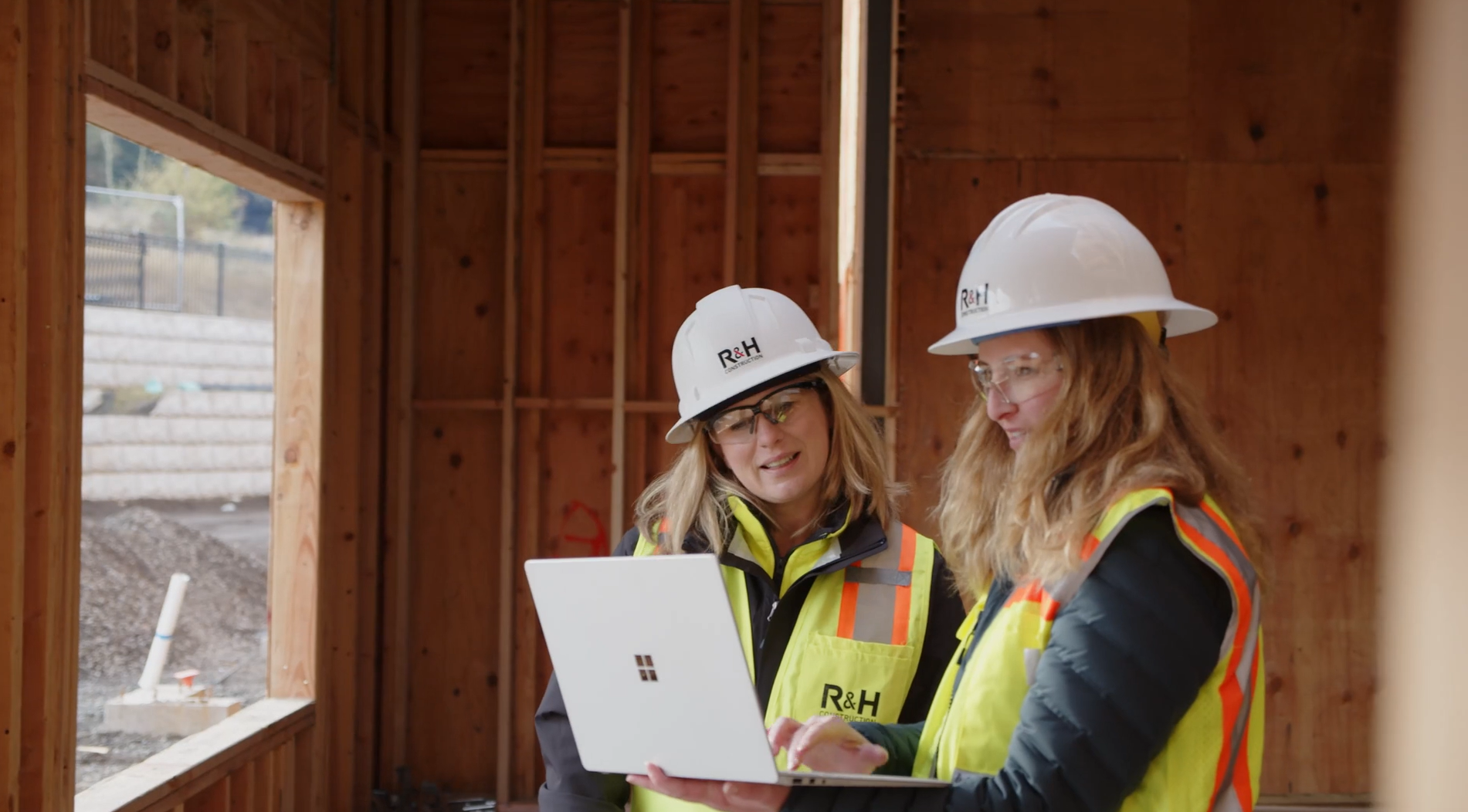 October is Careers In Construction Month! We're celebrating by highlighting seven construction career paths available at R&H in our At Work With video series. From carpenter apprentice and project engineer to foreman and preconstruction manager, each video below follows a different team member as they tell the story of their careers, share what makes them love their jobs and give advice to those entering the industry.
CHICO BAILEY
Foreman
During Chico's 28-year career in construction, he's learned why safety, communication and teamwork are essential to every successful project.
HAYDEN DOUD
Assistant Superintendent
For Hayden, his love of building started as a child. Learn more about his path from project engineer intern to assistant superintendent.
KATE GIRAUD
Project Manager
Kate is the main communication line between R&H and the ownership team. Here's how she builds trust between her team and building partners.
DAN SILVERTREE
Superintendent
Technology is constantly changing and improving the building process. Here's how Dan uses technology to maintain a paperless jobsite.
CHET LINE
Lead Preconstruction Manager, Special Projects Group
For Chet, partnering with the ownership team early on is the key to success. Watch as he dives into the value of preconstruction in today's building process.
CHRIS LUCERO
Senior Project Engineer
As a senior project engineer, Chris doesn't hesitate to jump and to help with whatever is needed. Here's why he thinks this role is the glue in a successful project.
KASHTA ANDRADE-BOOKER
Carpenter Apprentice
Kashta recently finished his carpenter apprenticeship. Learn how classroom knowledge, real-world skills and a positive attitude have helped Kashta along his path from carpenter apprentice to journey-level carpenter.