Build With Us
We build projects that define the Northwest's identity. Projects that are built to last and are crafted with the highest level of integrity. With offices in both Portland and Bend, Oregon, R&H has the ability to handle projects throughout the Pacific Northwest ranging from commercial remodels and tenant improvements to the construction of multi-million-dollar multifamily communities, tower office buildings, and industrial developments.
Ground-Up & Major Renovations
From full-block multifamily developments in Portland's South Waterfront district to the construction of headquarters office buildings for world-class companies that call the Northwest home, R&H's Buildings Group has put its mark on Oregon's skyline. Our expertise includes ground-up structures of all sizes – single story to high-rise, historic renovations, and adaptive reuse. We excel in pre-planning, from developing detailed estimates that our clients can depend on to utilizing BIM technology to expedite project schedules and increase efficiencies. Market sectors our Buildings Group serves include but are not limited to multifamily, office, retail, senior living, industrial, not-for-profit, healthcare, and education.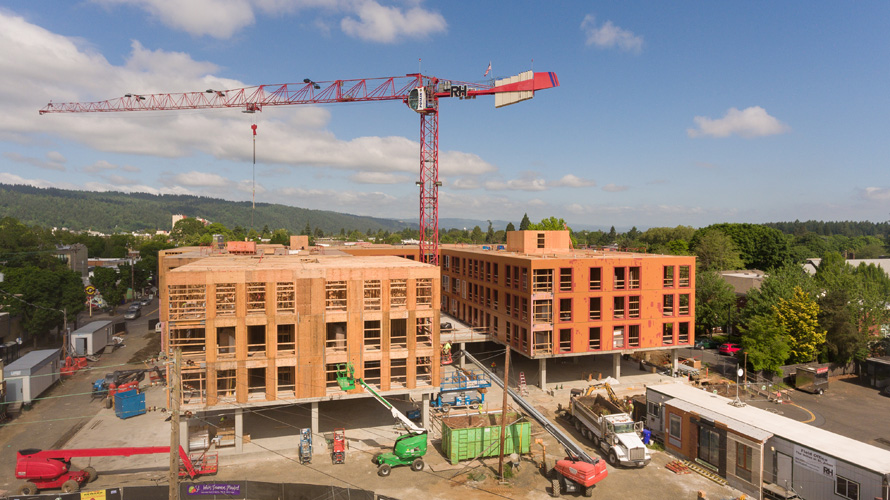 Tenant Improvements,
Remodels & Additions
R&H got its start as a tenant improvement and remodel contractor over 40 years ago. Today, our team performs 300+ projects of this nature each year, ranging from small remodels and ongoing client services work to full-scale tenant improvements and building renovations. Our Special Projects & Interiors Group consists of building experts that have dedicated their careers to this work and thrive in solving our clients' problems, meeting fast-paced schedules and delivering quality work. We perform projects in a diverse range of market sectors including office, retail, restaurant, medical, automotive, education, multifamily and more. With over 50% of this work performed within occupied environments, R&H has the systems and processes in place to ensure the highest regard for safety, jobsite cleanliness, professionalism, and transparent communication of project progress.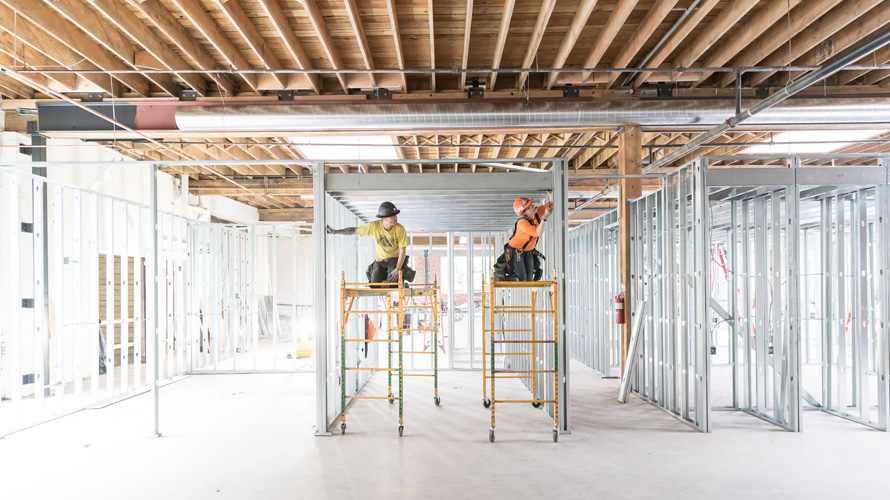 Want to start a project, become a subcontracting partner or explore career opportunities at R&H Construction? Reach out and we'll connect you with the right team member to follow up quickly.