We're looking back at the highlights of our virtual holiday auction, "The Art of the Craft: An R&H Artisan Auction." This event brought our company's values to the forefront as we blended the importance of craftsmanship with our passion for community service by celebrating our talented artisans and supporting trades education in Oregon. By the end of our auction, we surpassed our goals and raised over $10,000 for Oregon-based locally-rooted Girls Build and Heart of Oregon.
Take a look at the video above for an overview of the auction and highlights from a few of our Artisans.
Laying the Foundation
The idea of the auction came from now-retired R&H Vice President Ev Galloni. An artist herself, Ev was in awe after seeing the talents displayed by R&H team members. She set out to find a way to celebrate our shared craftsmanship in personal hobbies as well as show our community how artisan talents translate directly into the high-level of craftsmanship and commitment to quality that R&H is known for. From there, the idea of a charitable auction was born. In early 2020, just weeks before the event, the COVID-19 pandemic struck, and what was once intended to be an in-person silent auction was postponed and then gained new life as a virtual event. It was then that The Art of the Craft, an R&H Artisan Auction was launched.
Our Non-Profit Partners
Our R&H Artisans were asked to select which nonprofit organizations would be the beneficiaries of our event, within R&H's three community service pillars of  youth, food security and the environment. We received an overwhelming vote for Girls Build in Portland, and Heart of Oregon in Bend. Both of these organizations have a proven track record of enriching the lives of young people through trades education. The images below provide a breakdown of the amazing things each of these nonprofits do for our community.
The Artisans
Over twenty R&H team members volunteered to donate their hand-crafted items created specifically for this event. We had items from a wide variety of mediums including concrete, fabric, photography, steel, and various wood types including oak, mahogany, wenge and ebony. Some of our larger items included an Adirondack chair and side table made from an aged wine barrel and a console table with beautiful wood inlays.
Our highest bid item
Created by an R&H superintendent, this carbon steel fly fishing rod sold for $1,025!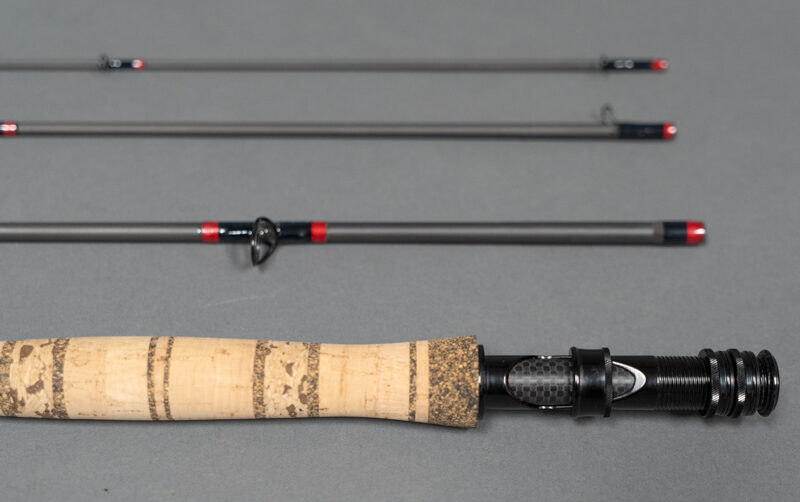 Thank You
Thank you to our friends, clients and community for supporting The Art of the Craft: An R&H Artisan Auction. In total, we were able to raise over $10,000 for our chosen nonprofits! We're especially grateful for the R&H artisans that donated their time and talents to make this auction possible. Our favorite part of the process was seeing fellow team members bring in their stunning handcrafted pieces, and getting to learn more about who they are through their passion for craftsmanship.