With a new year, comes new projects! R&H has had a strong start to the new year and below are a sampling of the projects we're excited to have underway this year. We look forward to see what comes in 2022.
Freewell
Located in Slabtown, this seven-story mixed-use building will offer 192 residential units in addition to commercial space and underground parking. A second-story pedestrian bridge connects the main building to a two-story pavilion offering resident amenities such as a fitness center, club room, outdoor terrace and maker's lab.
Architect: SERA Design and Architecture
Deschutes River Amphitheater
R&H is underway on Phase II of the renovations of this iconic Bend venue, which aims to increase guest accessibility, improve utilities and upgrade guest entry points. The project follows the successful completion of Phase I, in which R&H constructed a new stage, created ADA pathways and added screens on stage.
Architect: Open Concept Architecture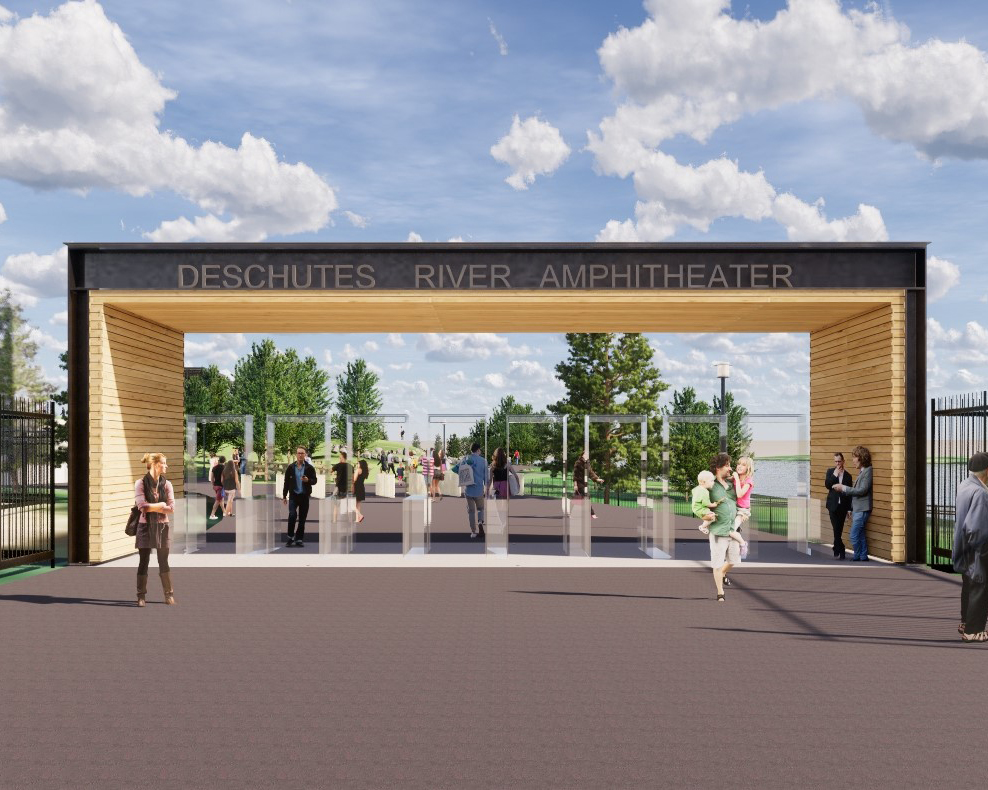 Consolidated Community Credit Union
R&H is underway on a 4,000 s.f. remodel and 2,000 s.f. expansion of CCCU's newest branch in Hood River. The project boasts numerous improvements to member and employee experience, including a new entry, enhanced teller and office spaces, increased natural light, and an outdoor terrace for employees.
Architect: Scott | Edwards Architecture
Tiller Terrace
Located in SW Portland, R&H recently broke ground on this 214-unit affordable housing development offering studio, one- and two-bedroom apartments. The six-story, mixed-use building also houses retail space, a community room, an outdoor terrace and a classroom. The project will obtain a Green Globes® certification.
Architect: SERA Design and Architecture
Splash
This eight-story, mixed-use building is divided into two towers, and united by sky bridges and a shared underground parking garage. Splash will feature 219 living units including live/work space, townhouses, market-rate and affordable housing. The project includes new a community plaza and a remodel of the iconic Pepsi pavilion.
Architect: Mithun