If there's anything companies have learned during the past two years, it is that nothing is the same as it used to be. In the country and local neighborhoods, folks continue to have to adapt to the changes and obstacles in all aspects of businesses and personal lives.
If a remodel or any sort of significant construction project is in the works over the next few years, there is an opportunity to find plenty of solutions. These will include navigating a tight labor and subcontractor market, supply chain disruptions, and seemingly unpredictable construction costs. As with any project, the solutions will be identified through thoughtful and early evaluation in addition to a focused plan for execution. The following strategies are critical to your construction project's success:
Picking a team
Locking the design
Early procurement
Constant communication
Picking a Team
Given the state of the market, it is more critical than ever to assemble a strong project team as early as possible. This includes the design team, the general contractor, key subcontractors, and your design-build mechanical, electrical and plumbing subcontracting partners. By assembling this team early, companies will have better insights into the reality of product availability which can assist in the design process, as well as making sure the team is staffed to build a project that meets or exceeds the goals.
For example, at one of our current new campus projects, we partnered early with the provider, The Springs Living, and were able to work with the building roofer to secure the roof shingle package early and get ahead of price increases, which saved considerable project dollars.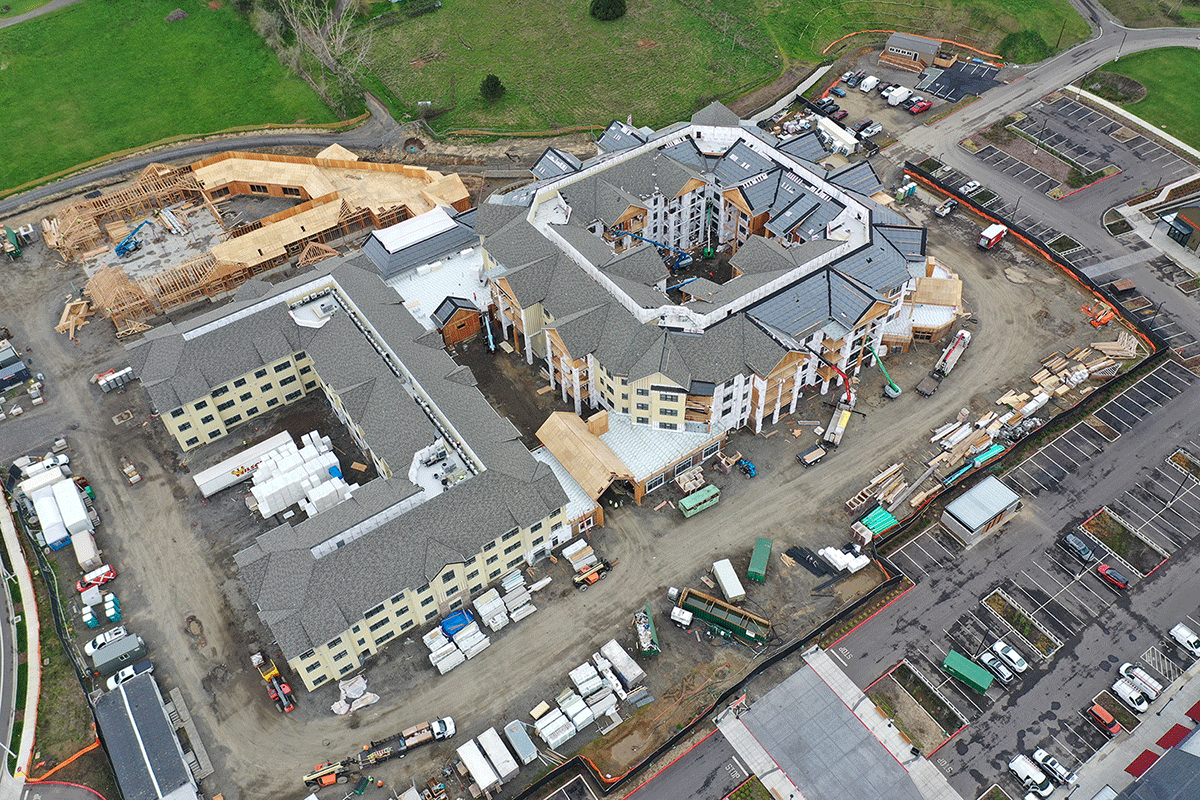 Locking the Design
Gone are the days of nailing down the primary components and then leaving the decisions on finishes and smaller items for later in the process. Teams must take the extra time up front to identify all materials, equipment, and finishes so that lead times and availability can be confirmed. The last thing companies want to deal with is getting ready to order tile, for example, and then discovering that it will take six months to arrive. This also means that once a design decision has been made, the ownership must follow through and avoid last minute changes when possible.
Early Procurement
The best way to combat the inflating costs of material and equipment is simple–buy them sooner! The general contractor partner should be working closely with key subcontractor and design partners to identify items that can be procured, and even stored at the site for greater certainty, early on to avoid the risk of escalating prices and material delays that could delay projects.
During preconstruction, the general contractor will work with subcontractors and suppliers to identify items with limited availability or long lead times. Once these items are identified, the submittal process can begin, and products can be ordered. As an example, recently, the market has seen cement siding shortages that make ordering difficult and delivery times uncertain. Through collaboration, organized teams have able to get the materials right when they were needed.
Constant Communication
It is imperative that the ownership is provided with weekly updates on construction progress, planned subcontracting activities, and supplier progress on procurement. By diligently staying informed, companies will see fewer surprises and a smoother project.
General contractors can also work with your facilities staff to ensure all staff and residents remain in the loop. Examples of staff and/or resident communications can include written communications or in-person meetings with project staff. At that time, the general contractor's team can notify community members of ongoing and upcoming work, share progress photos and enjoy refreshments with the team to facilitate bonding and strong relationships.